WiFi Miniature Circuit Breaker: Industrial-grade high stability design, Compact size, Easily and quickly connect Smart life App to devices, App Remote control, Applicable to AC 50/60Hz, rated voltage 10V/400V, rated current to 125A line for protection against overload, short circuit and isolation, and distributing electric energy; also as a smart reclosing breaker. It 's compatiable with Amazon Alexa and Google home for Smart Home, can suppot mobile phone worldwide remote control on/off circuit, timing on/off circuit, delay on/off circuit, cycle on/off circuit.
It's widely used for Remote intelligent control of homes, building, factory, student dormitories, enterprises, municipal works, street lamps, farms, rental houses, water pumps, floor heating, water heaters, etc. Working to provide short circuit and overload Protections for sub-main circuits,as well as insulating and connecting functions. Playing roles in lighting,power systerm and other electric equipment as protector, insulator and connector.
- Application: ZudSec Wifi Circuit Breakers makes all your home appliances /farm's watering system/office lights/factory equipment smart, as long as your phone has network, you can remotely turn on or turn off your appliances from anywhere at any time. And by setting timing schedules for your appliances, you can maintain a carefree life.
- Devide sharing: The Smart Life APP enables you to control your devices easily. You can download the iOS version in App Store and the Android version in Google Play. There is a key to share the function and you can control one switch with your family members or friends at the same time by sonoff switch. This devices can work with Google Nest & Alexa
- APP Remote Control: Mobile phone remote control, real-time feedback of the current state of the electric appliance (on or off),Set up time automatically turn on and off, WIFI and mobile phones can be manipulated, convenient, while retaining manual control buttons.

Control your devices with APP, A mobile phone can control multiple devices, or a device Can also be controled with a number of mobile phones.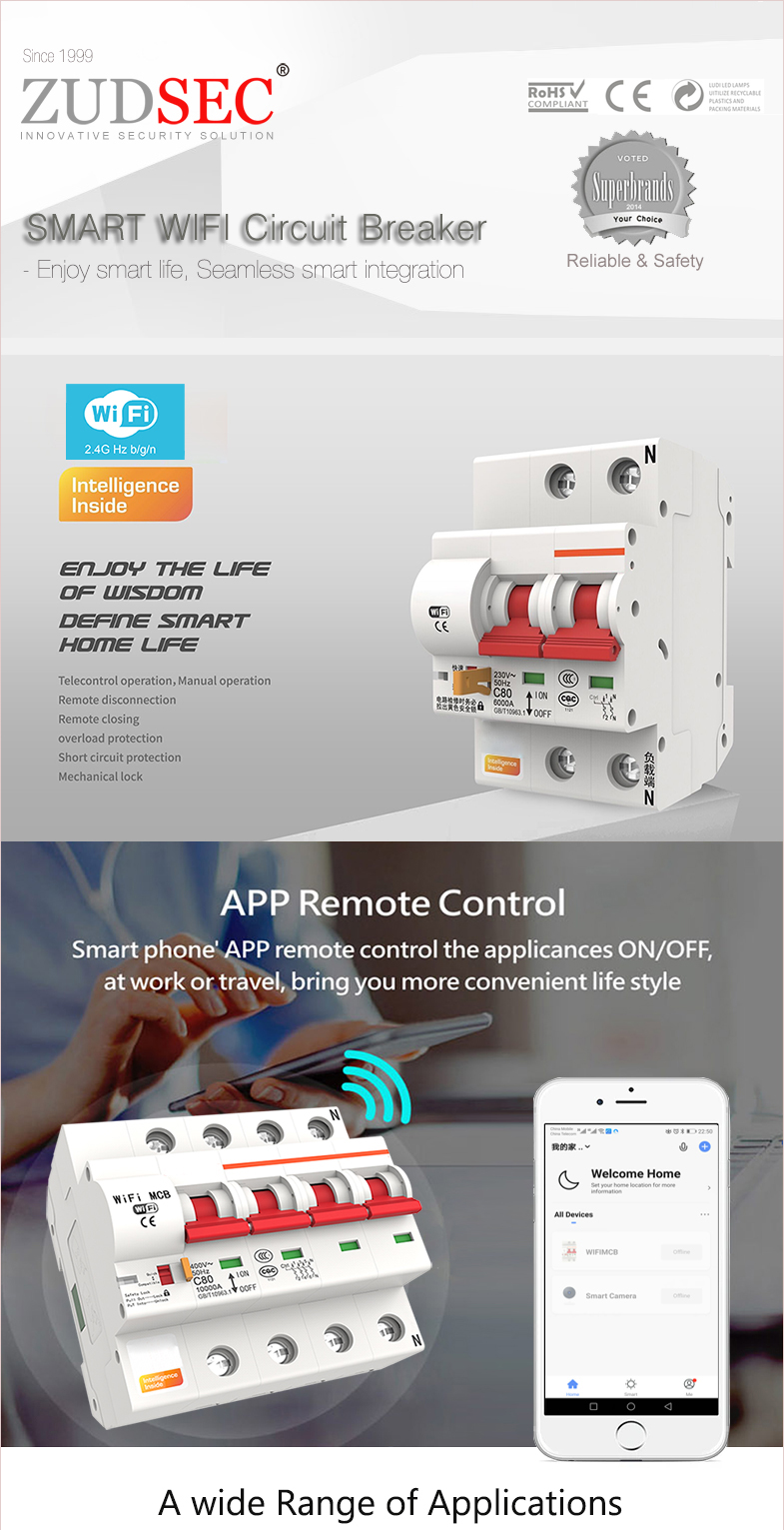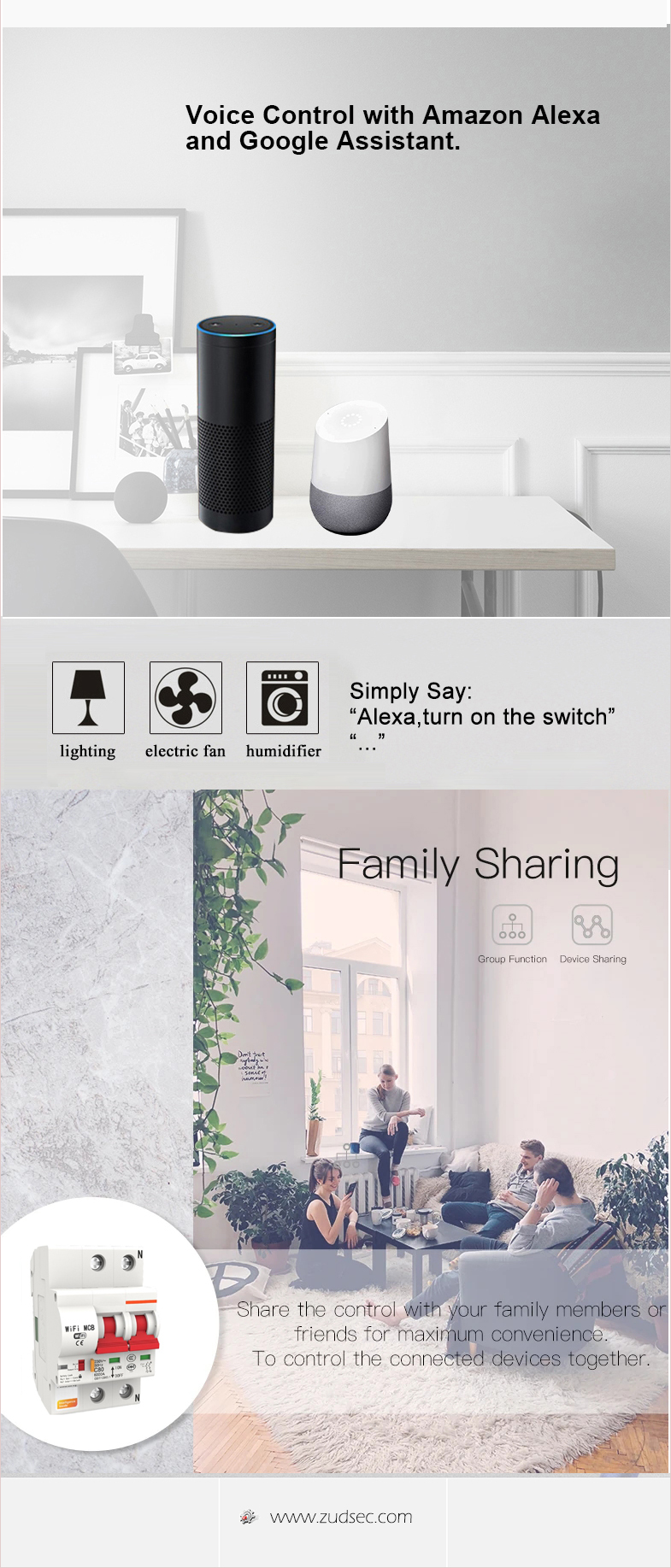 - App Remote control at any time from anywhere
- Suitable for power distribution system,Short circuirt protection,Surge protection,Over voltage or under-votage protection
- WiFi reclosing circuit breaker can by voice control
- With maintance safety lock
- Easily and quickly connect Smart life App to devices

- Works with both Amazon Alexa and the Google Assistant for voice control
- 1P/2P Switch usually for home & shop etc use, 3/4P Switch usually for Industrial & Big electrical equipment etc use