WIFI Smart LED Light Bulb: Control your bulbs with ease anywhere any time, through the"Smart Life" app on your smart phone or tablet.
- Easy Install
1. Scan QR code to download "Smart Life" App
2. Launch the App and register a new account
3. Turn on Smart Life devices and connect them with App(Smart bulbs default setting is white light that App under Wifi mode could not serch it. You need to reset it to smart mode. Correct operation is that turn on and off 3 times to reset the wifi bulb until it goes to fast blink status)
- Work with IFTTT
Download "Smart Life" and "IFTTT" App,enroll both apps,search "SmartLife" and log in
IFTTT app, "samrt life" will show on "My Applets". Create new command in applets then generate
a new trigger"This"and"That".
- Increase your sense of security
Set a timer for wifi light bulb in the house to on.If you are security conscious and want people to think somebody live in the house everyday,this will prevent possible housebreakers,you can also use smart light when you are at home alone.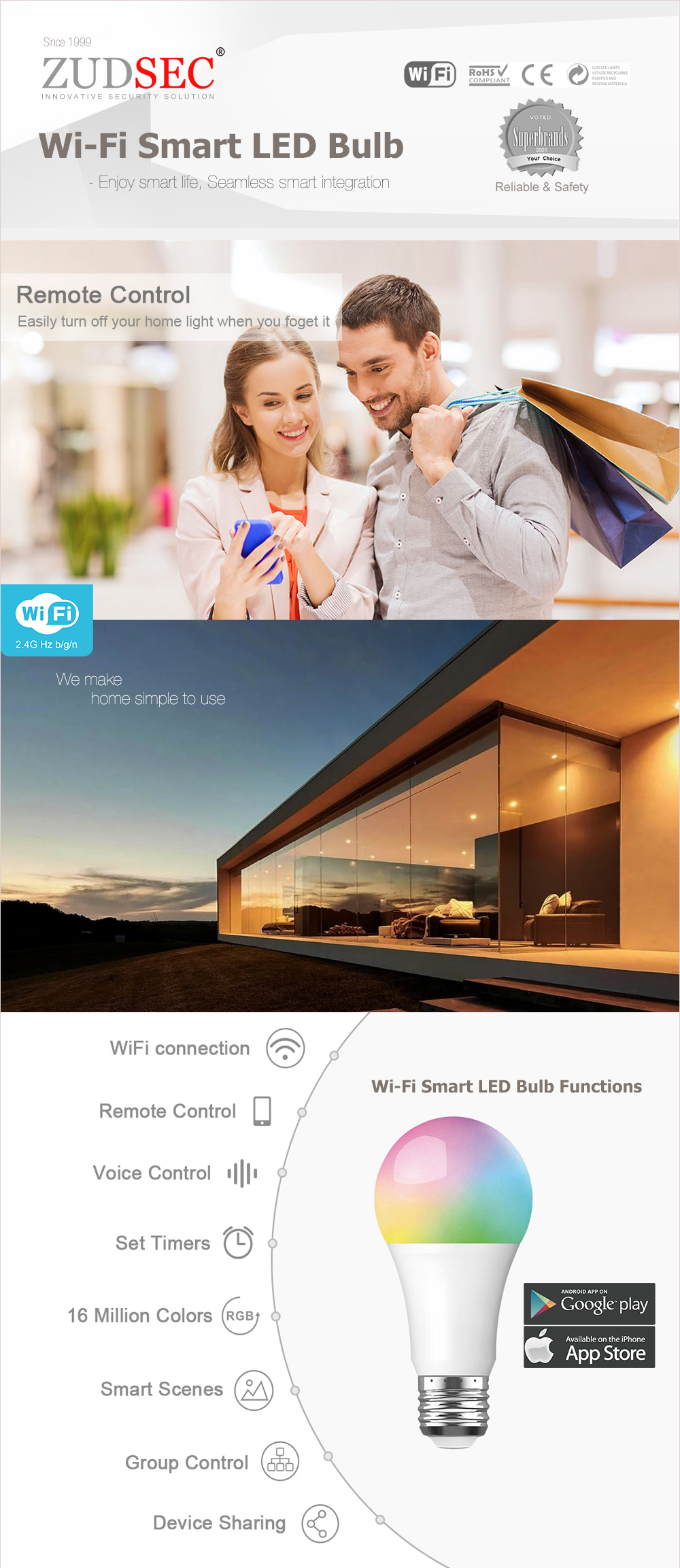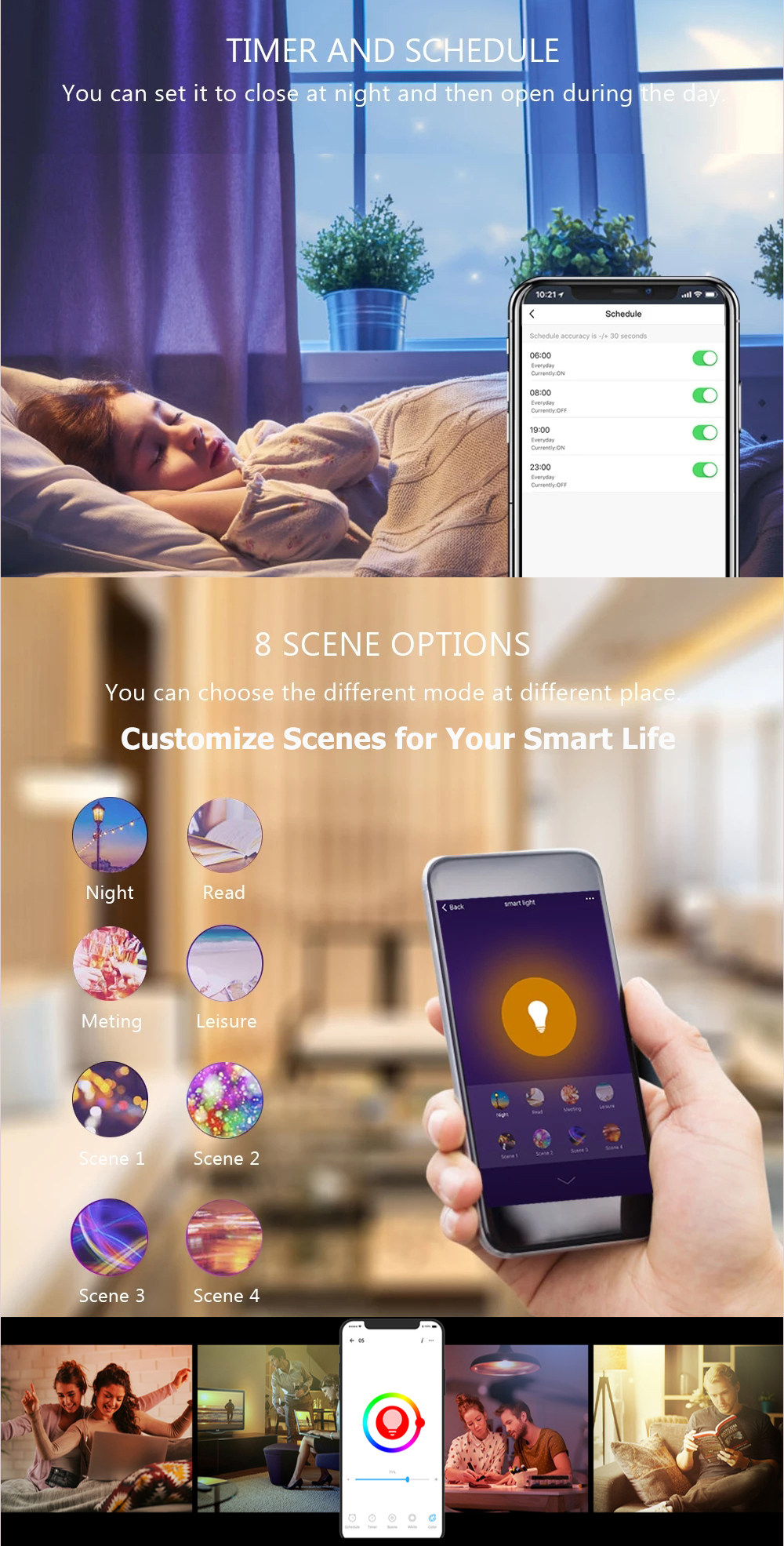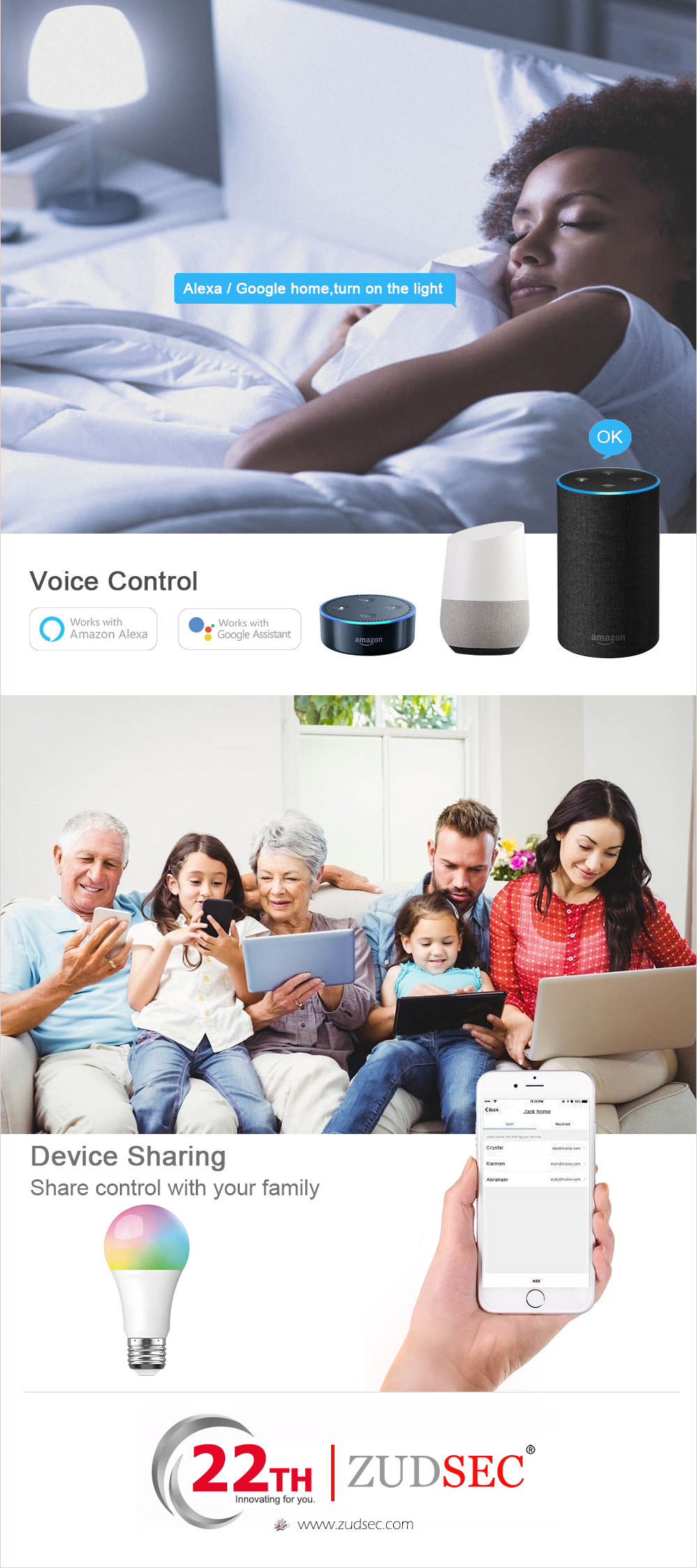 - Voice Control: You can use voice assistants to control smart light bulb.Laying in the sofa,bed or when your hands are busy just say "Hey Alexa, set scene to cinema" or Alexa, turn the lights off.

- Remote Control: You can control smart bulb anywhere if you have an internet connection.When you preparing to travel,you don't have to check if every bulb's off. Or if you are late from work,you can do all remotely by setting a timer for smart light.

- Multicolour Change: Smart LED light can produce over 16 million colors.You can select the exact color you want by tapping a color wheel in tuya/smart life app to change the color of your wall without the hassle and expense of redecorating. Perfect for scenes of parties,holidays,hotel,restaurants,bar,cafe,birthday party.

-Energy Saving: Smart LED bulb cost much less power than traditional incandescent Light Bulb. Only 5 Watt low energy cost with average 50000 hours life expectancy. No hub required and more efficient. Being careless with the lighting will waste more energy, and therefore money. Wifi LED bulb will save yourself both time and electricity. For every 3 pack smart bulbs,1 piece E14 lamp holder converter will be given to you for free as gift.

-Group Control: You can control smart bulbs not only individualy, but also can organize them into groups to control more than two lights at the same time. Not only on Phone App but also via Amazon Echo and Google Home. Your house will be brighted on within seconds, just say"Alexa,trun all lights on in the house".