Wifi Smart Door/Window Sensor: APP control, Compact & Unique designed, Runs by Wifi network. WI-FI door /window sensor which can give alarm through APP push notification once sensor is triggered. It can work with Amazon aleza, google assistant and IFTTT.
- Enjoy the smart life of the future: when you go away, It will push notification message to your phone when the door/window opens and closes, so you can discover the intruder in time. Furthermore, you could share the smart sensor to your familes and track the history of sensor activities.
- Compatible with Alexa & Google home & ifttt: simply use your voice to control the connected devices by Amazon echo or Google home. Convenient for you to detect your doors, windows, garage, cabinets, drawers or anywhere you want to notified when it is opened or closed.
- Easy installation: complicated installation tools are required. The sensor can be installed with double-sided adhesive tape or screws(included) in just a few steps, and download an app "smart life"from Google Play or app store to add the device to detect the status of your door/window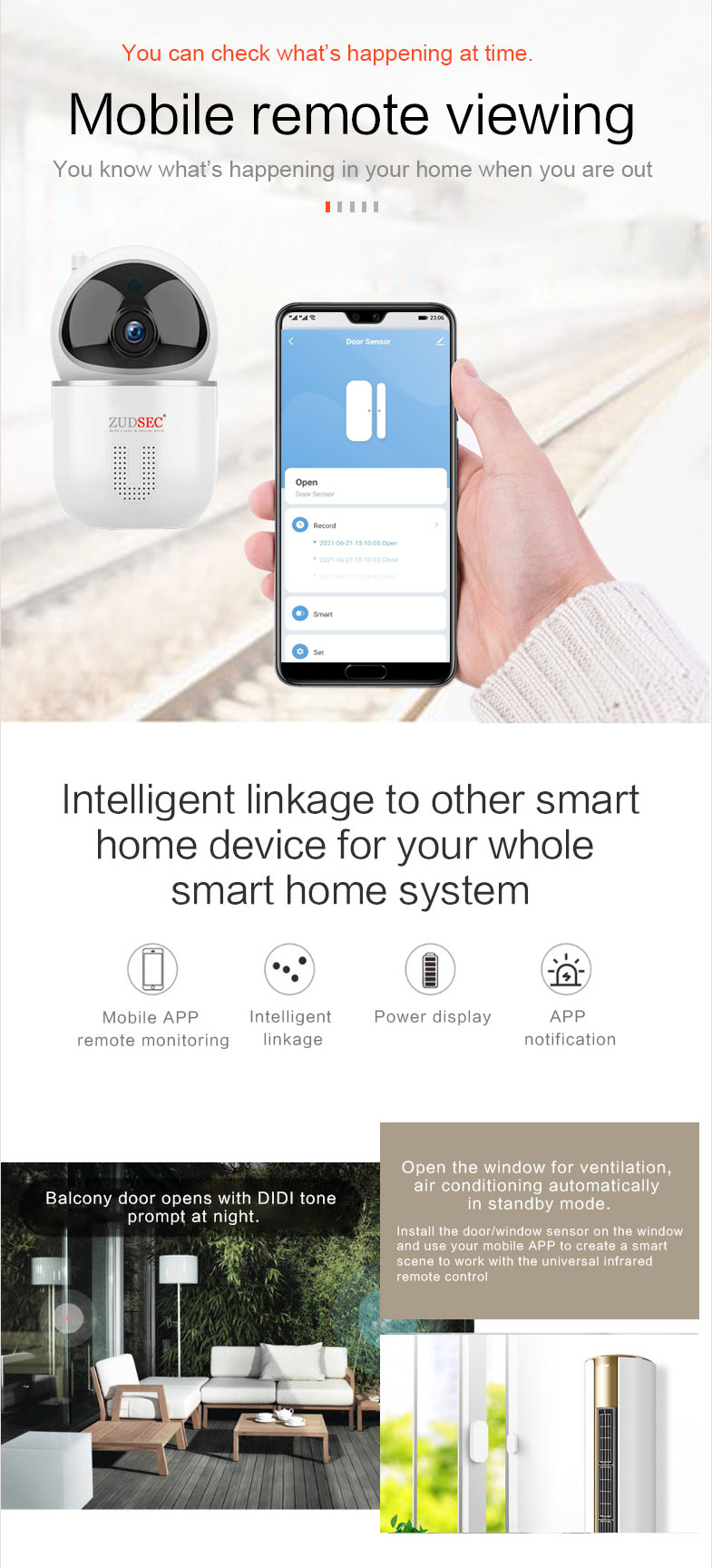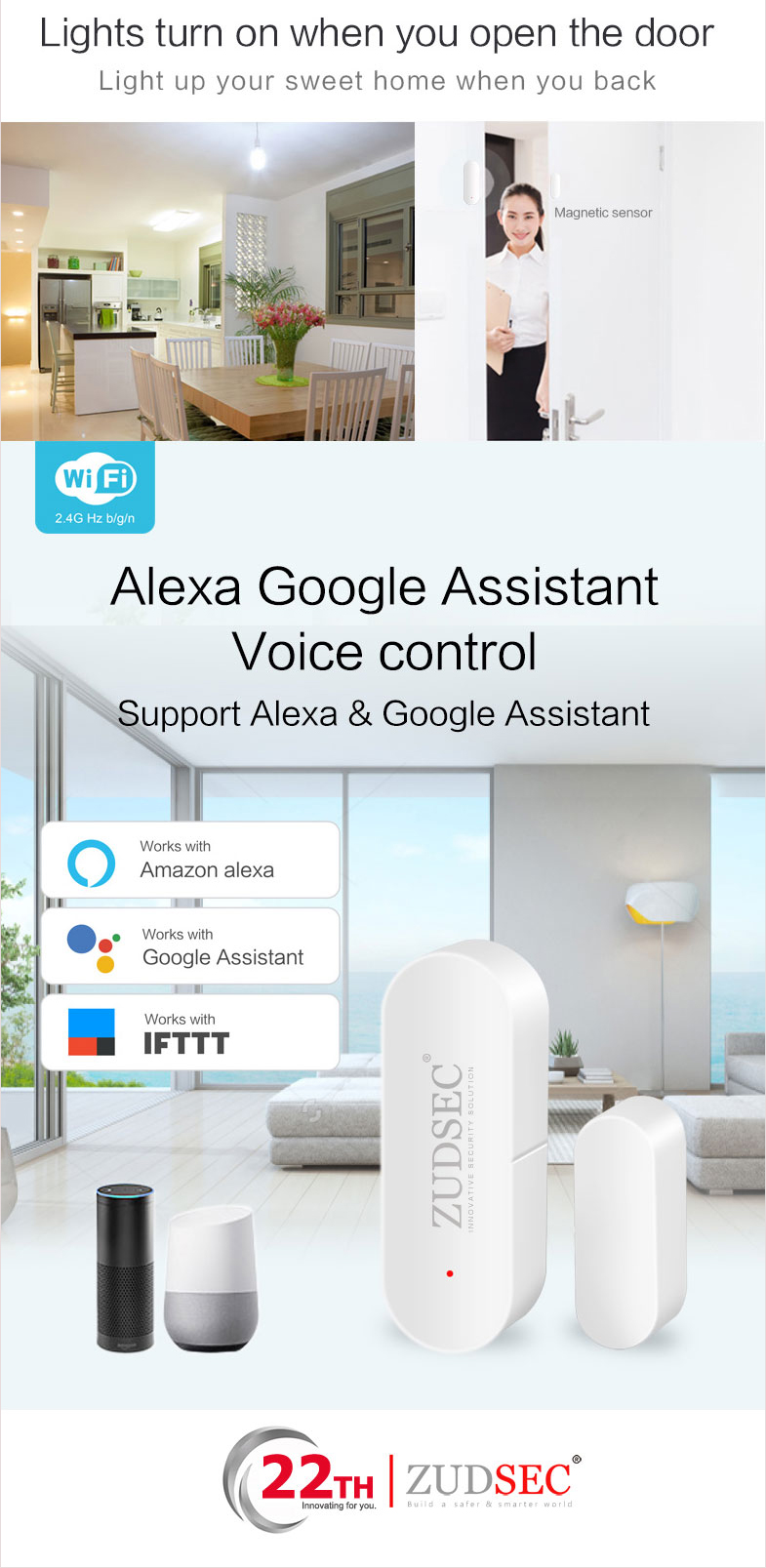 - Detect whether the door, window or drawer is illegally open or moved. Once opening or moving detected, the detector will immediately send the Wifi push notification to the mobile by APP control
- Works with Amazon Alexa/ Google Home/ IFTTT
- WiFi control ,support 2.4GHz WiFi
- Remote control by phone ,Control your alarm anywhere
- Control by Smart life app
- Work with smart siren
- Easily install on the wall or any surface by double coated tape
- You can share the device with your family through your mobile phone
- Customize schedules for daily uses
- Timing home appliances
- Support to work with IP camera
- When somebody come in ,you could check it in Smart life app